SPECIAL UPDATE FROM YOUR BOARD OF TRUSTEES IN WAKE OF COVID-19 OUTBREAK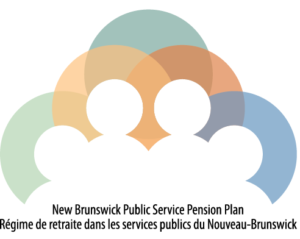 Your Board of Trustees met for their regularly scheduled quarterly meeting on July 22, 2020.  In respecting the advice of the Chief Medical Officer and Department of Health, we chose to practice social distancing by meeting through online video link.
We met with Vestcor, the NBPSPP's investment manager and administration services provider, and carefully reviewed how the investment program of the Plan has been performing in the face of the significant volatility that has been experienced in the global financial markets due to the COVID-19 pandemic. We are pleased to inform you that the NBPSPP remains resilient, and that our diversified investments have reduced the market volatility experienced.
Furthermore, we are happy to announce that we have once again been able to provide a full cost of living adjustment of 1.46% to all members.
Our service providers are closely monitoring the Province's Business Recovery Guidelines and Public Health measures to ensure that our investment, administration, and actuarial operations continue to be seamlessly provided.
We will continue to perform our due diligence with regards to this situation, and we look forward to providing a more detailed update in our Fall Newsletter.
Application Forms
PLEASE NOTE we are currently experiencing an influx in the volume of applications received. Our turnaround time to process pension related applications is longer than usual and we are not in a position to make exceptions or "rush" applications.   We thank you for your patience as we work to process your application as quickly as possible.
Whether you need to provide a form for your pension or employee benefits, quickly find the form you need.
General
RTA
Life Events and Your Pension
Wonder how your pension could be affected by times of transition in your life? Easily find the information you need in our Life Events section.  Navigate through it based on what stage of your life you are in. It's divided into the following sections:
Welcome to the Plan
Returning from a Leave of Absence
Ending a Spousal Relationship
Leaving your Employment
Planning for Retirement
Welcome to Retirement
Death of a Member
Click on the link below to experience it for yourself.
Life Events and Your Pension
Employee Presentation Video Series
Above you will find a video version of the Employee Presentation which is usually carried out in person by Vestcor's Member Services Team. It is separated into the following topics:
If there is a specific topic that you are interested in, hit play on the video above, then skip ahead using the controls that appear in the bottom left corner. You can also click on any of the topics listed.
Watch the full playlist on YouTube
Shared Risk Video
This video provides a general introduction to your Shared Risk Plan.
Questions?
Contact our Member Services team from Monday to Friday between 8:15 am and 5:00 pm AST.
Toll-Free: 1-800-561-4012 
Fredericton: (506) 453-2296